reinforcing the value of effort when coaching basketball
TOO OFTEN, PLAYERS ARE MOTIVATED BY 1 STATISTIC: POINTS!
But,.... IS THERE A WAY TO REINFORCE THE VALUE OF EFFORT OVER THE VALUE OF POINTS THAT A PLAYER SCORES?
Yes, there is!
As many basketball coaches, players, parents know - a player can massively effect the outcome of a game WITHOUT SCORING A SINGLE POINT! So we created and instituted a NEW SCORING SYSTEM that is the only statistic that basketball players should value.

It is a ratio scoring system called "THE FLOOR GAME POINT SYSTEM." After every game, you should share each player's "floor game points" with your team. You will be surprised at how much the players will take to it and and value it.
HERE IS HOW IT WORKS:
Each action (or behavior) by a player within a game is designated a certain number of "points" based upon a specific ratio:
One point in a game = 1 "Floor Game" point

An Assist = 1

"Floor Game"

point
Deflection on Defense = 1

"Floor Game"

point
Offensive Rebound = 4

"Floor Game"

points
Defensive Rebound = 3

"Floor Game"

points
Charge taken = 4

"Floor Game"

points
Steal = 2

"Floor Game"

points!
Block = 1

"Floor Game"

point
75% or better from the Free Throw Line = 5 additional

"Floor Game"

points!
Floor Burn (diving on floor for ball) = 1

"Floor Game"

point
Foul =

-1 "Floor Game" Points!

Turnover =

-

3 "Floor Game" Points!
THIS FLOOR GAME POINT SYSTEM REALLY TELLS THE STORY OF HOW A PLAYER HELPED (OR HURT) THE TEAM THROUGHOUT THE COURSE OF A GAME.
"The Floor Game Point System" allows for players that often go unrecognized in the box score to be validated as essential parts of the team. Reinforcing hustle and motivation to accomplish the little things often makes the difference in the outcome of the game! (While discouraging players from the self driven motivation of just trying to score more points by taking more shots).
The principle of the game is teamwork. It always has been. It always will be!
Want more time for player development during the regular season?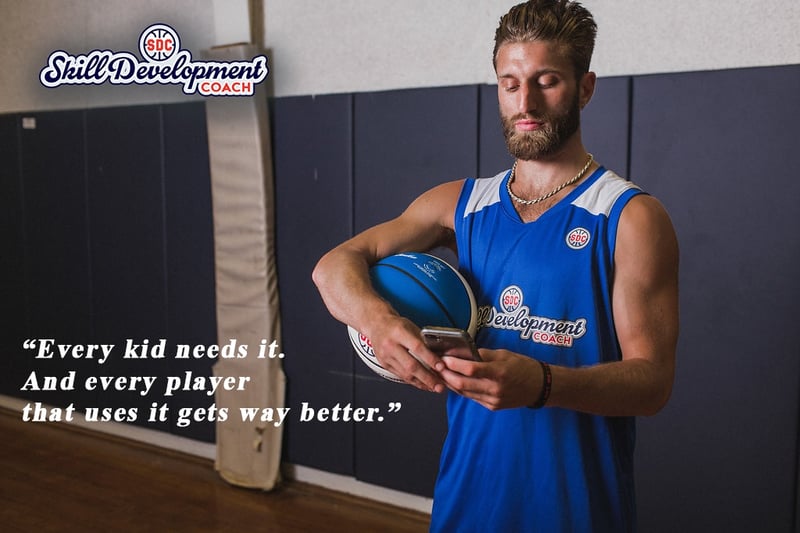 SDC has the most comprehensive individual player development plans and team practice plans -- all on video -- giving you the ability to design awesome basketball practices for your team and deliver streamlined skill assignments directly to your players throughout the regular season and off-season.