Basketball training is the fastest way to make gains in performance
by SKILL DEVELOPMENT COACH
|
Apr 24, 2018 1:21:00 PM
|
basketball skill development, skill development, basketball player development, basketball skills, improve basketball skills, basketball performance, basketball training, player development progressions, AAU Basketball, AAU, Skill Development Coach
|
0 Comments
It just doesn't make a lot of sense to play a lot of games without knowing how to improve at the game.
AAU basketball is mostly "event" based, tournament based, showcase based, and game based. Most players are playing 3-5 games on a typical weekend, and practicing 2x per week. Much of the practice time is dedicated to team concepts and tactical strategy. If a player wants to improve their performance, they will have to find time to do that on their own time because the AAU basketball model is not adequate for players to make improvements in skill performance, nor was it ever intended for the purposes of player development. It's simply more games.
AAU is not a very good player development model.
How much can we expect players to improve from one week to the next if they are not getting adequate time to improve their skills?
It's also not just about getting in the gym and jacking up shots, though. Every time a player goes into the gym, they should have a plan. It doesn't always have to be super rigid or too serious. But players actually enjoy working out more when they can focus on specific skills and see their immediate improvements. That's human nature. And it keeps players wanting to work on more advanced skills as they keep improving.
Deliberately practicing with the sole purpose of improving skills will make the biggest impact on performance.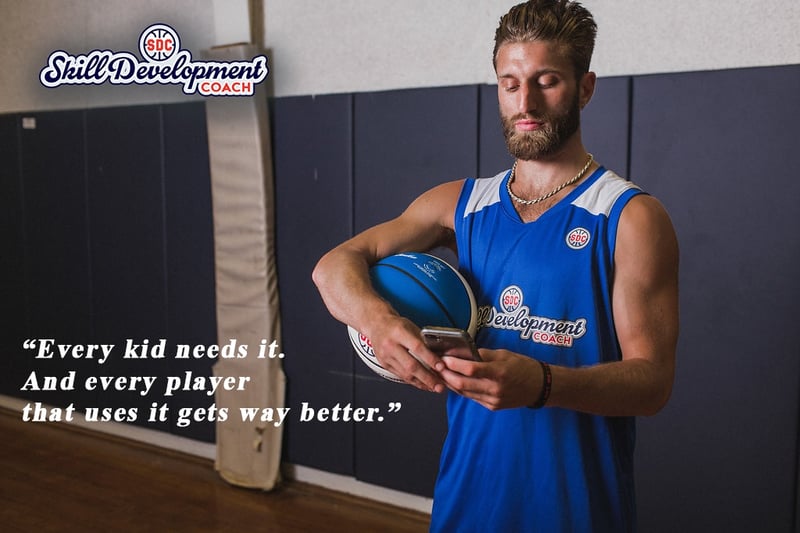 Without adequate time for skill development, repetitions (and feedback) during team practices, skill performance in games is not going to improve very much.
That is why basketball training is so important.
Simply playing more games isn't a great player development model.
GO HERE IF YOU WANT TO SEE AN AWESOME PLAYER DEVELOPMENT MODEL.
BASKETBALL TRAINING IS THE FASTEST WAY TO MAKE GAINS IN PERFORMANCE.
That is why we have created SKILL DEVELOPMENT COACH.
Every player should be spending 3-5 workouts or practices for every single game that they play.
SDC provides the specific content AND basketball training curriculum guidelines for player to know how to improve their skills in the most efficient way.