How to conduct basketball tryouts
You want to give everyone a fair shake?
On the night of basketball tryouts, you want to reward players for hustling and getting loose balls by receiving more trips up and down the floor to be seen by you.
Then "11-Man Break" is all you have to do:
If you want to know how to conduct basketball tryouts, let The 11 Man Break Drill run for an hour on tryout night with water breaks every 15-20 minutes.
You may be surprised by which players have a good read on angles, who has a knack for always coming up with the loose balls, who makes the right decisions. You may be equally surprised by how often some of the players that are considered more "talented" than other players play too nonchalantly, miss easy layups, take bad shots, aren't the best passers.
The 11 Man Break will help you see everything that you need to know about every player because there is nowhere to hide in the 11 Man Break.
You'll be able to see who can run, who can handle the ball in the open floor, who can pass, who rebounds, who gets after it, who can finish, who makes good decisions, and who can pass and shoot.

You can always add additional defenders, or chasers, so it is is not always 3 on 2. You can also change the rules of the game, such as having only 2 passes after half court, or have only one shot per possession, or makes or misses can be rebounded by either team, or even whomever gets the rebound make or miss gets to stay in the drill.
Note: Once players understand the concepts of the drill, you can run it with 10 players. Everyone just needs to be ready to fill the empty outlet spot after each offensive possession.
Engage

your basketball players by conducting more

player centered practices and see more awesome content dedicated to how to coach basketball here.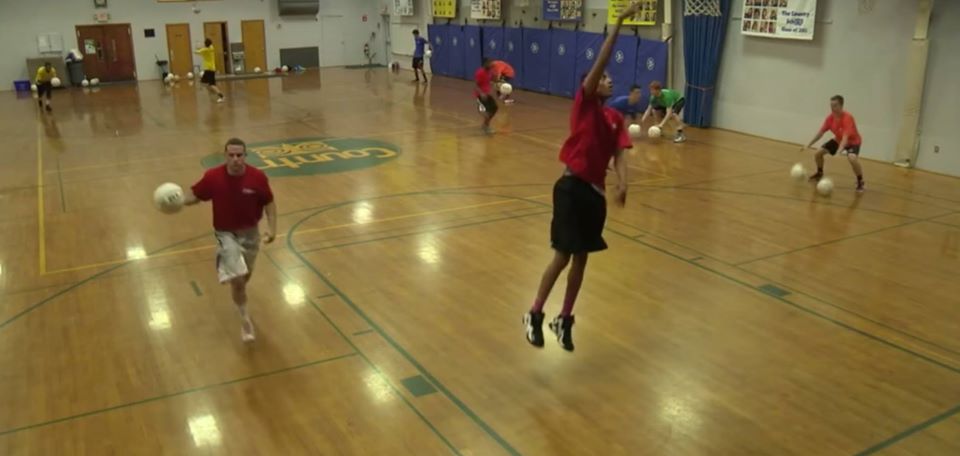 PLAYERS REALLY LOVE THE TEAM PRACTICES, TOO!
When it comes to coaching youth basketball or coaching high school basketball -- SDC has the most comprehensive team practice skills -- giving you the ability to improve your practice design and improve your players' skills during the regular season and throughout the off-season.