Off-Season Basketball Player Development
by SKILL DEVELOPMENT COACH
|
Mar 29, 2018 10:16:43 AM
|
basketball skill development, basketball, skill development, basketball player development, muscle memory, improve basketball skills, basketball performance, Skill Development Coach, how to improve at basketball, how to play basketball
|
0 Comments
It is only when you practice at the "edge of your current abilities" that improvement takes place.
Otherwise, you are just "going to practice" or "shooting around" or "getting more practice."
Without a meaningful, deliberate player development plan you will never get much closer to where you want to be.
Where is it that you want to be?

How good do you want to be?
"You don't need to play to get better. You do need to drill to get better." - Jeff Van Gundy.
If you want to know how to improve basketball skills, the one factor that will alter the future of your basketball performance is how you practice. Not how long. But "how" you do it.
The best way to improve your game is to change "how" you practice.
Frequent repetition with allotted breaks are the most effective common off-season basketball player development practice habits of elite performers.

You may be shocked at how fast your basketball skills will improve by using this strategy.
It's tough get to where you want to be if you be if you don't know how to practice.
That's why we created SKILL DEVELOPMENT COACH.
So you would have player development plans that let you know exactly "how" to practice!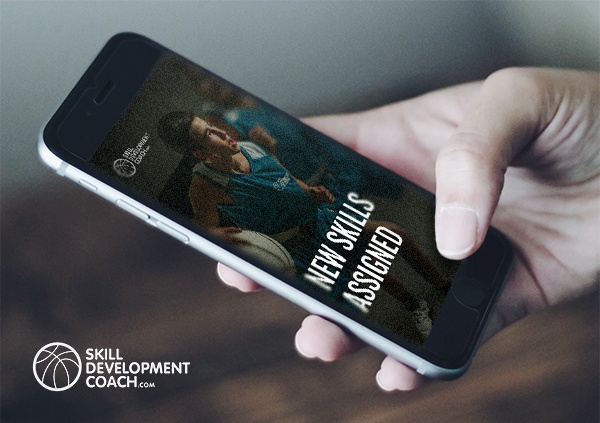 The fastest way to develop your skills is to learn basketball skill development techniques that all great players regularly use.