SDC SCHOLARSHIP CAMPS 3-Hour Back To The Basket SCORING POST MOVES
The game has evolved.
There used to be 5 positions within the game of basketball.
Point guard

Shooting guard

Small forward

Power forward

Center
(Analytics say that there are more like 13 different basketball positions now).
But some things never change. You will always need to be able to confuse the defense, get fouled, and score a bucket. One of the most important skills that EVERY basketball player needs to learn is HOW TO catch the ball back to the basket...AND LAND ON 2 FEET SIMULTANEOUSLY!
If players understood how valuable that single skill is. This is so important because now the defender has no idea what way you are going to turn. These are the kind of skills that you learn at SDC Scholarship Camps.
Landing on two feet with your shoulders back to the basket allows you to:
Choose either pivot foot.

Fake out defenders without even moving

Gather themselves and make a good decision

Start to make innumerable moves from this position
The best way to put the ball in the basket is to learn what to do when you catch the ball back to the basket. The best example of post play is Hakeem "The Dream" and the Dream Shake. Do you know that he is really just using essential footwork, pivot concepts, and finishing skills that are super easy to learn. (You just have to learn them step by step).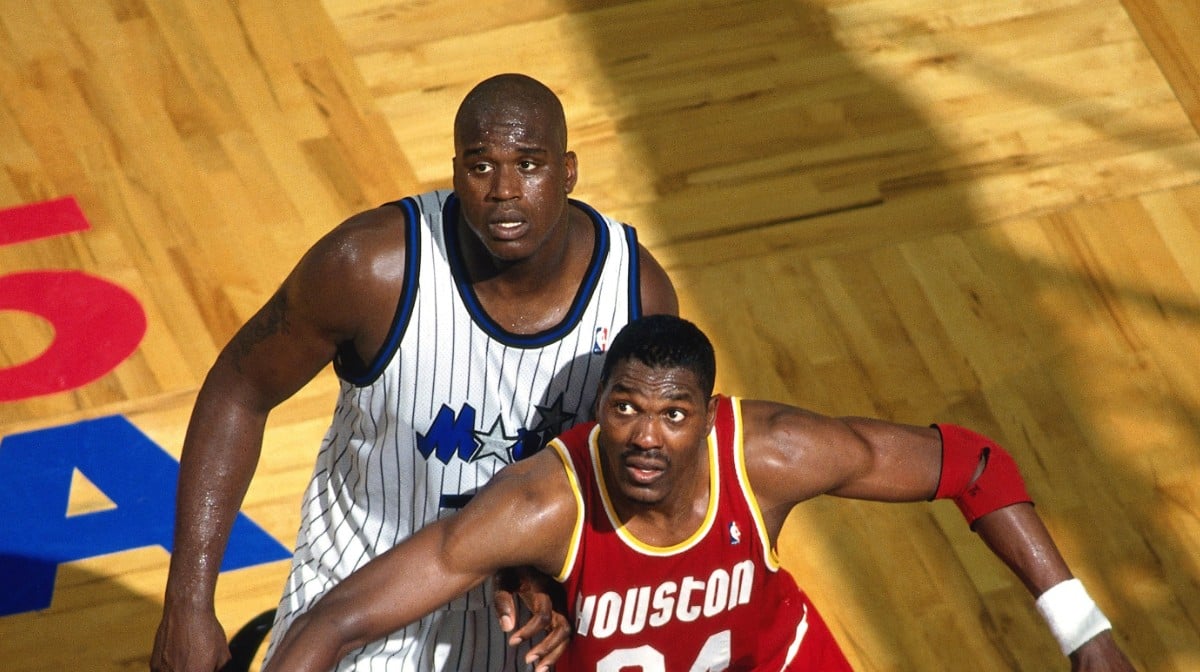 The game of basketball is about deception (Shot fake. Ball fake.).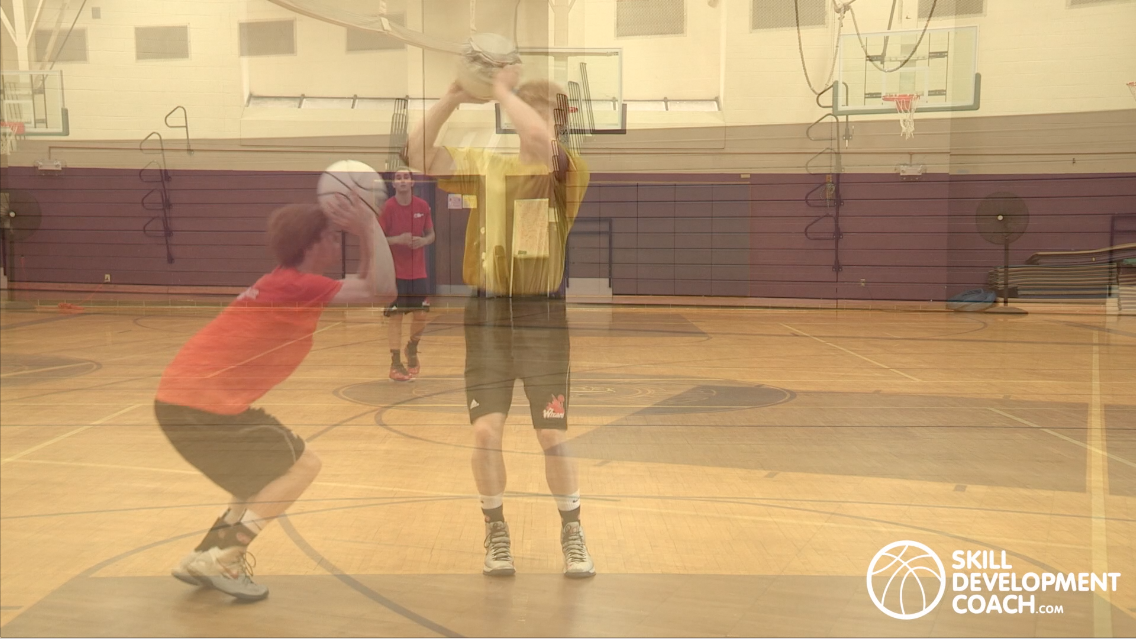 You want to be able to deceive defenders whenever you can. One of the best times to deceive defenders is when you catch the ball back to the basket!
(Ironically, it is also one of the most difficult things for players to learn how to do!)
All players should know and learn back to the basket:
Footwork

Ball fakes

Pivot skills

Step through's

"Reverse" jumpstops
These are killer moves to improve your midrange scoring ability
Mid-range skills are extremely valuable to you -- especially if you know how to play back to the basket. And especially when you are playing against a tough, big, athletic defender that likes to block shots. You will be able to deceive them and get your shot off if you know some essential back to the basket skills.
Throughout 3-Hour SDC Scoring Post Moves and Back To The Basket Moves Scholarship Camps, you not only learn how to better DECEIVE defenders, you learn how to relax and make good decisions in every area of your game. There are 6 progressions Involving 24 Skills. You can spend 30 minutes on each progression and get it all in 3 hours.
TEACH PLAYERS TO BECOME POST PLAYERS: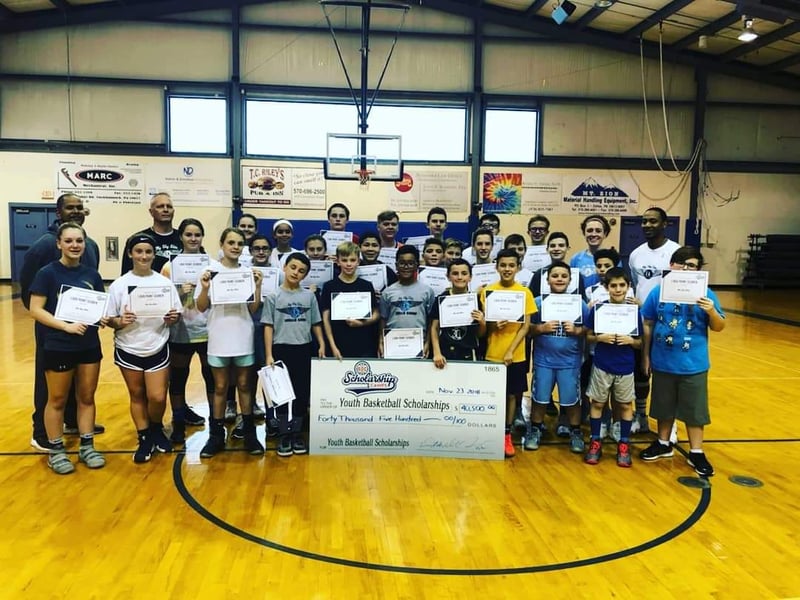 SDC Youth Development Basketball Scholarship Camps are specifically designed to help players improve footwork, coordination, control, rhythm and speed in order to reach new levels of skill mastery
Every SDC Scholarship Camps is
worth $1,000 to every kid guaranteed off tuition.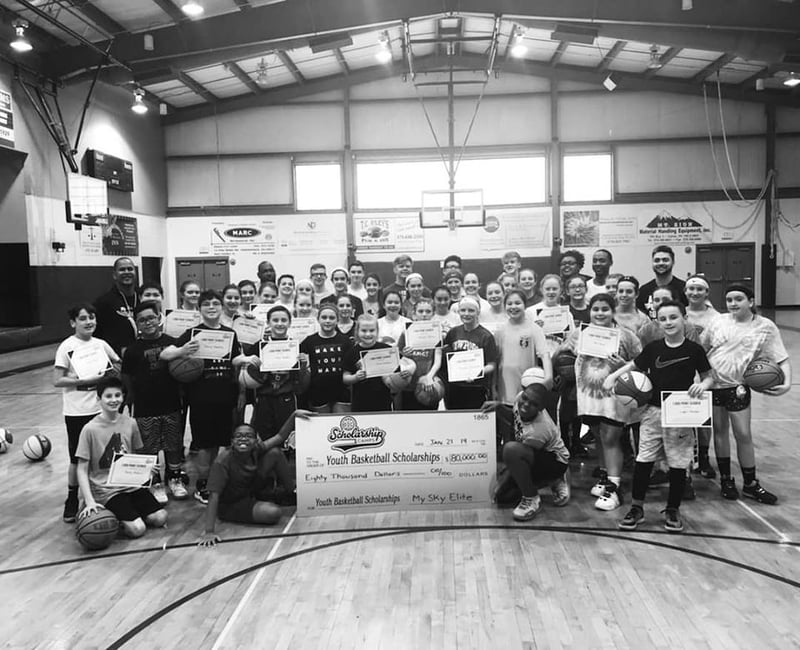 This entire

SDC Scholarship Camps model

is designed for you to be able to deliver something of much higher value to your kids and families.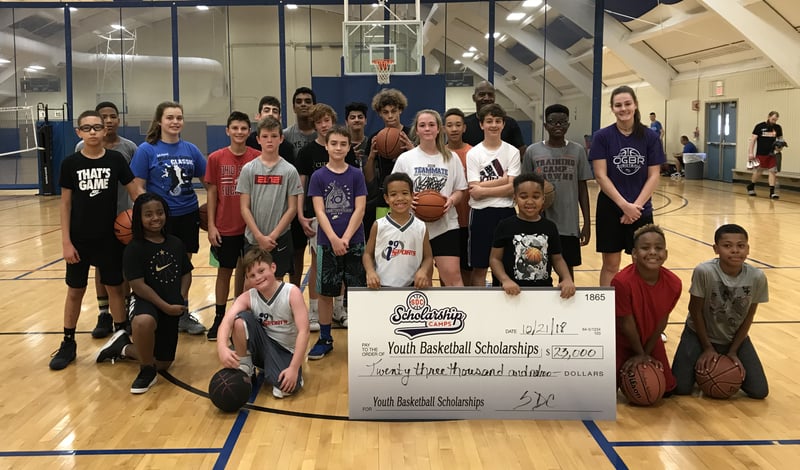 We equip and empower you with all of the materials you need.A proven system. A proven structure. A proven method. There is no better value or model on the market for youth development and basketball player development camps than SDC Scholarship Camps.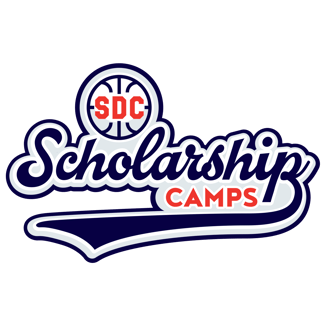 Since inception, our SDC Scholarship Camp Directors have rewarded the kids that that have attended with over $1,000,000.00 in guaranteed college scholarships.
YOUTH BASKETBALL PLAYER DEVELOPMENT SCHOLARSHIPS CAMPS!