The Most Forgotten Position in All of Basketball
You want to know something…
We have never seen a great basketball player play with their hips high and their feet together. Great basketball players (and all great athletes) are very comfortable with this universal athletic position…
This is one of most IMPORTANT BASKETBALL POSITIONS!
The Breakdown (athletic) Position.
This is a universal athletic principle.
UNFORTUNATELY, IT IS ALSO ONE THE MOST FORGOTTEN POSITIONS IN ALL OF GAME OF BASKETBALL!

Many players are not competent enough with one of the most important skills of the game. WE SEE BASKETBALL PLAYERS PLAY WITH THEIR HIPS HIGH AND THEIR FEET TOGETHER NEARLY ALL GAME!
You need this position every single possession - no matter what position you play. Not just on defense but specifically when you are handling the basketball in transition. You need to become very comfortable and confident with the ball in this universal athletic
"Breakdown Position"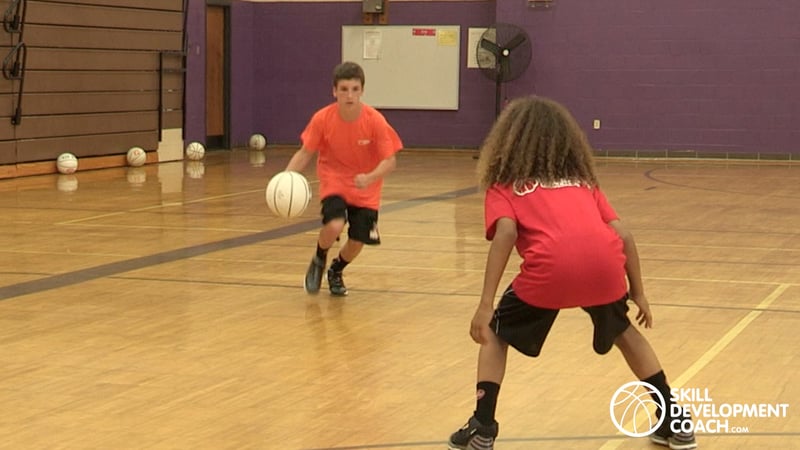 It is so important to be able to change direction while dribbling the basketball in this athletic position!
That is why there is an entire category of basketball skills on Skill Development Coach that is designed to teach you skill progressions so that you can become very comfortable with this Universal Athletic Position.
Set up moves
Transition moves
Breakdown moves
Beating perimeter defenders
Beating rotating defenders
Do you want to learn all of the ball handling skills and breakdown moves? Literally, every one!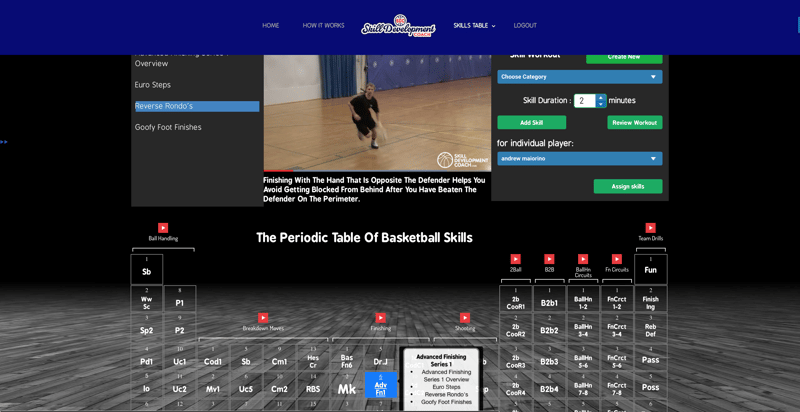 SDC and The Periodic Table of Basketball Skills will break it down for you and show you how to do it.
Master the Table... Master the Game!